Algoritmi | User | Miguel Ângelo da Silva Pereira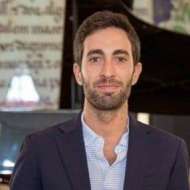 Miguel Ângelo da Silva Pereira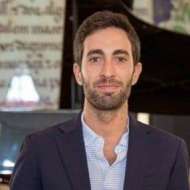 Miguel Ângelo da Silva Pereira
At Algoritmi
Research Collaborator with MSc
Member of the IEM R&D Group
Academic Degree
MSc
Current Position
Assistant Researcher at Escola de Engenharia da Universidade do Minho
Personal Webpage
About Me
Miguel Angelo Silva Pereira. I'm 28 years old. I was born on October 13, 1993, in Oporto. I attended public education and in 2012 I attended the Integrated Master in Industrial Engineering and Management at the University of Minho. I completed studies in 2017. In 2018 I applied for the Doctoral Program in Industrial and Systems Engineering, at the University of Minho. Currently, I am Director of Engineering and Innovation and Operations Manager at Grupo Valérius. I am responsible for a multidisciplinary team dedicated to the construction and implementation of high added value and innovation projects in the textile industry. I love research, knowledge and social issues, which is why I joined a political party. I believe that knowledge, empathy and sensitivity are the key to building a better future.
CTO at Valérius-Têxteis, S.A.
University | Companies Projects Supervisor 
CTO at Valérius-Têxteis, S.A.
University | Companies Projects Supervisor